【News】Symposium Transnational Collaboration in Performing Arts on Thu. 4th July 2019
【News】Symposium Transnational Collaboration in Performing Arts on Thu. 4th July 2019

Symposium
Transnational collaboration in performing arts
– Sharing the unseen process and archiving what will disappear
A symposium about transnational collaboration in performing arts will be held on Thursday 4th July as one of the programmes of ASIA IN RESONANCE 2019 organised by the Japan Foundation Asia Center.
This symposium will focus on how we can share the process of collaboration and how can record/archive such activity, including the performance as the outcome of collaboration. This follows on another symposium, A Creative Ecosystem – How to Organize It? – Why International Collaboration?  which was held on 15th February this year in Yokohama as part of TPAM programme. We will invite the artists and practitioners of transnational collaboration and discuss about the issue. We are looking forward to your participation.
---
In the creative process of making theatre, dance and other performing arts, especially when it is a transnational project in which people from different cultural backgrounds are involved, there lies many valuable experiences, realisations and knowledge. Is it possible to share them with others who were not there in that process? And, if performing arts, which can only be seen here and now, leave something behind as record or archive, what is its meaning and what do we get from such endeavour?
This symposium will introduce a number of cases and discuss the issue from various perspectives, continuing on to further debates in the future.
///////////////////////////////////////////////////////////
Date: Thursday 4th July 2019
Time: From 12:30pm to 5pm
Venue: Gallery 1, Tokyo Metropolitan Theatre 5F  MAP
Free with pre-booking required
Book here!
///////////////////////////////////////////////////////////
●Programme
———————————————————————————————-
12:30
Introduction by Ken Takiguchi (Dramaturg, translator)
———————————————————————————————-
13:00
Part 1: Conveying and sharing the process
Sioned Huws (Choreographer)
Kaku Nagashima (Dramaturg, Director of Festival/Tokyo)
Yudi Ahmad Tajudin (Director, Teater Garasi/Garasi Performance Institute) *Joining form Indonesia online
———————————————————————————————-
14:15
Part 2: Leaving something behind in performing arts
Shawn Chua (Researcher, dramaturg)
Atsuko Hisano (Managing Director, The Saison Foundation)
Akane Nakamura (Performing arts producer/ CEO and director, precog CO., LTD.)
———————————————————————————————-
15:30
Part 3: Discussion
———————————————————————————————-
* Indicated time may change on the day.

●Speakers
Ken Takiguchi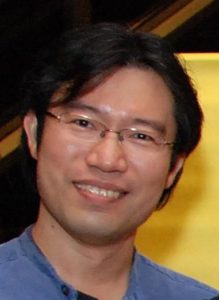 Takiguchi was based in Malaysia and Singapore from 1999 to 2016 and has participated in numerous intercultural theatrical productions. Holding a PhD from the National University of Singapore, he is a founding member of Asian Dramaturgs' Network. He is currently working at Setagaya Public Theatre in Tokyo and teaching part-time at Tokyo University of the Arts.
Sioned Huws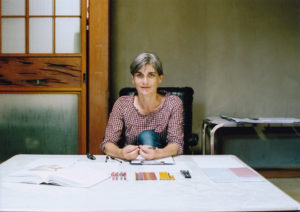 Sioned Huws is a Welsh choreographer based in London, she trained at Laban Centre London, Merce Cunningham Studios, New York, Tsugaru te-odori Ishikawa ryu and Shishi-odori Gyouzanryu Yamaguchiha, Japan. She is an associate artist with Dance4, UK; her work focuses on perception, memory, person and place within choreographic structures; systems patterning small details that allow for the unexpected within a world sensed through an awareness of physical movement. Sioned is the Artistic Director of the collaborative projects, Aomori Project and Odori-Dawns-Dance both supported by an International Program Award The Saison Foundation 2009-2011 and 2015-17, she is recipient of a Creative Wales Ambassadors Award 2009-11.
© Jun Matsuyama
Kaku Nagashima

As one of pioneering dramaturgs in Japan, he has collaborated with many theatre directors and choreographers. Recent years he got interested in bringing theatrical ideas and techniques out of the theatre to the town and takes actively part in art projects. Major works: Series of "The House of Atreus", "How-To-Make-Laboratory" (Tokyo Artpoint Project), Series of "The World" (Kakuya Ohashi & Dancers), "← (Yajirushi or Arrows)" (Saitama Triennale 2016), "Mother Mother Mother" (Shigeki Nakano + Frankens, CIRCULATION KYOTO). Special Guest Professor at Tokyo University of the Arts.
© Kazue Kawase
Yudi Ahmad Tajudin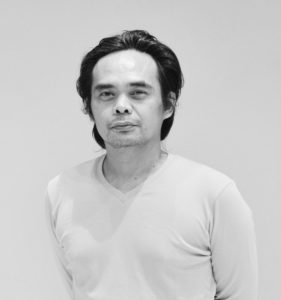 Yudi is founding member and director of Teater Garasi/Garasi Performance Institute –an inter-disciplinary performance collective based in Yogyakarta-Indonesia and a 2013 Prince Clause Award Laureate. Yudi's performing art works have been performed on international stages and he has been involved in many noted collaboration projects in dance, music and contemporary opera. Known as a cutting edge director who has brought Indonesia's theater scene to the next aesthetic level, Yudi received Asian Cultural Council fellowship to study New York theatre scene in 2011-2012 and was granted an 'Art Award 2014' from Ministry of Culture, Indonesia.
©Mohamad Amin
Shawn Chua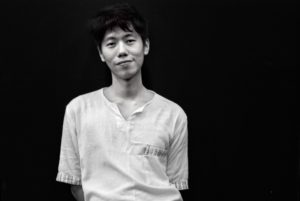 Shawn is a researcher and a dramaturg based in Singapore. Shawn's research engages with embodied archives, uncanny personhoods and the participatory frameworks of play. He has presented his work at the Asian Dramaturg's Network, The Substation, State of Motion, and Performance Studies international (PSi). In 2012, he was awarded the National Arts Council Scholarship and he holds an MA in Performance Studies from Tisch School of the Arts at New York University, and a BA in Cultural Anthropology from Waseda University. He currently teaches at LASALLE College of the Art, and serves on the Performance Studies international (PSi) Future Advisory Board. Shawn is a founding team member of Bras Basah Open, and is part of the group that runs soft/WALL/studs.
Atsuko Hisano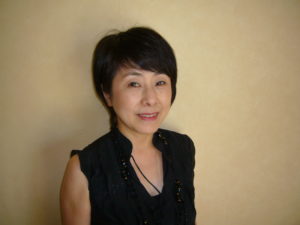 She joined the Saison Foundation in 1992, following her role as program coordinator of drama and dance in a multi-purpose space. She is appointed to current position in 2018. In addition to planning and managing grant programs for contemporary theatre and dance, she is responsible for overseeing independent production projects. She has been involved in "Archiving Dance" project conducted with SIFA in 2014-2015.
Akane Nakamura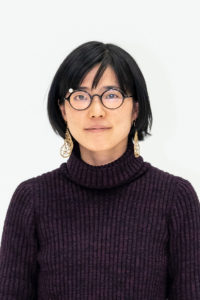 Representative Director of precog Co., Ltd. Precog has produced the works of artists inside and outside Japan, including Toshiki Okada's chelfitsch, Mikuni Yanaihara's Nibroll, Norimizu Ameya, and Yudai Kamisato, and handled international tours and joint productions in 70 cities in 30 different countries. She served as Performance Program Director for the Kunisaki Art Project 2012 and Kunisaki Art Festival 2014, and Co-Curator of Jejak-Tabi Exchange: Wandering Asian Contemporary Performance beginning in 2018. She is one of the directors of Drifters International association and the Open Network for Performing Arts Management (ON-PAM).
Photo Takuya Matsumi
Kei Saito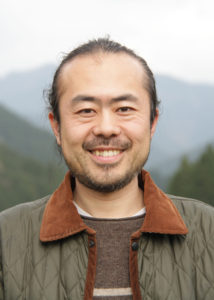 He moved to Tottori from Tokyo in 2006 to take part in starting BIRD Theatre Company and BIRD Theatre. For ten years, he has managed the company's productions, venue's annual programme, BIRD Theatre Festival and other international projects. He left the company at the end of 2016 and is now working independently. From March 2018 to February 2019, he conducted the internship programme funded by the Japanese government's Agency of Cultural Affairs, working as a guest producer at Traverse Theatre in Edinburgh, Scotland. Board member of Open Network for Performing Arts Management (ON-PAM). He lives in Chizu Town, Tottori Prefecture.
---
Organiser: The Japan Foundation Asia Center
Co-organiser: Tokyo Metropolitan Theatre (Tokyo Metropolitan Foundation for History and Culture)
Planning cooperation / Management: Open Network for Performing Arts Management (ON-PAM)
This is the certified project of beyond 2020 program.
Contact
Open Network for Performing Arts Management (ON-PAM)
Tel. 03-5724-4660
info@onpam.net