【News】Symposium & Open Forum "Public system for supporting arts and freedom of expression"
【News】Symposium & Open Forum "Public system for supporting arts and freedom of expression"
Symposium & Open Forum "Public system for supporting arts and freedom of expression"
We will be discussing the issues around the public systems of funding and support towards arts, looking at the actual cases in and outside Japan. The case in Japan will focus on the incident over Aichi Triennale in which the funding by the Agency of Cultural Affairs to withdraw was withdrawn.
【Date】
Thu. 13
February
2020

10:00-12:00 (Part1) / 13:30-15:30 (Part2)

【Venue】

Kosha33
Hall
(33
Nippon
Odori,
Naka-ku
,
Yokohama
) MAP

with Japanese-English interpretation
≪Program≫
10:00-12:00
Part 1 Symposium: Public system for supporting arts and freedom of expression – on the decision by the Agency of Cultural Affairs to withdraw its funding to Aichi Triennale
Against the decision by the Agency of Cultural Affairs to withdraw the funding towards Aichi Triennale last year, ON-PAM has submitted the letter of protest and submitted it to the Agency with the signatures we collected. We also feel that we need to continue reviewing the public support to arts from the perspectives of law, public system and policy. With that ON-PAM activity report, we hold this symposium as part of such endeavour.
Speakers: Yoko Shida, Tomoki Sakuta, Chiaki Soma, Mariko Tsukaguchi
Facilitator: Kei Saito
---
13:30-15:30
Part 2 Open Forum: Public system for supporting arts and freedom of expression- With participants of TPAM – the international platform
This open forum will be a place for exchanging information and views from the  TPAM participants who gather from in and outside Japan on the issue of public support system of arts and freedom of expression. While relativising the case in Japan, which will have been discussed in Part 1, this Part 2 session also focuses on exploring the possibility of transnational collaboration among arts managers. To begin with, we will hear from the guests from Hong Kong and Taiwan where political and economic situations are rapidly changing.
Speakers: Low Kee Hong , Kathy Hong etc.
Moderator: Hiromi Maruoka
---
≪Speakers≫
●Part 1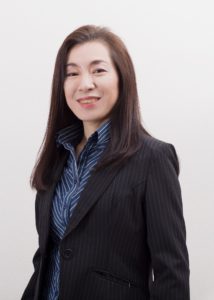 Yoko Shida
Professor (Constitutional theory, art law), College of Art and Design, Musashino Art University, Ph.D. in Law.
Main field of research is on the "freedom of expression" and issues of Constitution over cultural conflicts. Considers the research into Constitution through the viewpoints of cultural activities such as film, music and art as her lifework and conducts lectures in and outside university.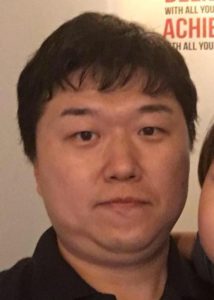 Tomoki Sakuta
Independent Arts Policy Expert. Founder of Arts and Law. Certified Administrative Procedures Legal Specialist. Adjunct Lecturer, Kyoto Seika University.  [Speciality] as a researcher: regulation of expression in Arts administration /  as a practitioner: business planning and subsidy program in government arts agencies such as the Japan Foundation (before 2019),  etc..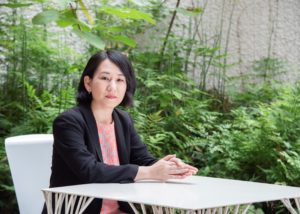 Chiaki Soma
Executive Director / Theater Commons Tokyo '20
She was the first Program Director of Festival/Tokyo, Japan's leading performing arts festival from 2009-2013, and the first Director of Steep Slope Studio in Yokohama from 2006-2010. She served on the Agency for Cultural Affairs' Culture Council Cultural Policy Subcommittee from 2012-2015. In 2015, she received the Chevalier de L'Ordre des Arts et des Lettres. Since 2016, she has been a Specially Appointed Associate Professor, Graduate School of Contemporary Psychology of Rikkyo University; since 2017, she has served as the chairperson and director of the Theater Commons Tokyo Executive Committee. She was also involved in performing arts curation for the Aichi Triennale 2019.  She is a Board Member of Open Network for Performing Arts Management (ON-PAM).
(c)Yurika Kawano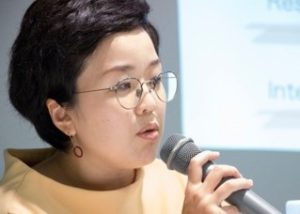 Mariko Tsukaguchi 
President and Secretary-General of Open Network for Performing Arts Management (ON-PAM). She worked at Japan Center, Pacific Basin Arts Communication (PARC) and the secretariat of Performing Arts Meeting in Yokohama (TPAM) as a program officer from 2006 to 2017. As a grantee of the program of overseas study for upcoming artists 2009 by Agency for Cultural Affairs in Japan, she did an internship at Assembly Rooms in Edinburgh and Riverside Studio in London.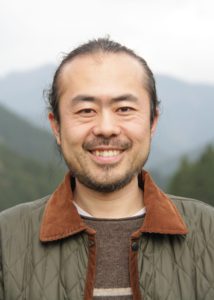 Kei Saito(Facilitator)
Born in Tokyo and moved to Tottori in 2006 to take part in starting BIRD Theatre Company and BIRD Theatre. He has managed the company's productions, venue's annual programme, BIRD Theatre Festival and other international projects before leaving at the end of 2016 to work independently. From March 2018, he conducted a year-long internship programme in Scotland funded by Japan's Agency of Cultural Affairs. He started working at ROHM Theatre Kyoto from January 2020. He is a Board Member of Open Network for Performing Arts Management (ON-PAM).
---
●Part 2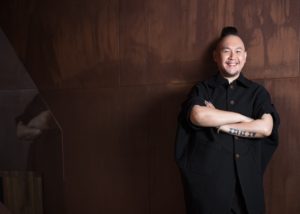 Low Kee Hong
Kee Hong is currently Head of Theatre at West Kowloon Cultural District. He is responsible for formulating the district's artistic direction for Theatre Arts. In this role, he created Hong Kong's first International Workshop Festival of Theatre, a 3-year program on new directions in Scenography, a 3-year program on dramaturgy, international residency programs with Scotland, New Zealand and Australia and new commissions with international festivals Manchester International Festival, GREC Festival Barcelona and West Kowloon's first original Cantonese musical featuring Cantonese Opera elements.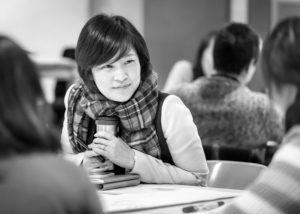 Kathy Hong
Kathy is an independent consultant working with artists and arts organisations. She is currently the chairperson of the Performing Arts Network Development Association (PANDA). She has served as independent producer and marketing consultant since 2001 for prominent groups and artists in contemporary theatre, dance, children's theatre, and traditional and modern music fields. She served as Executive Director at OISTAT (2012-2015) and Director of Marketing & Communications at National Kaohsiung Center for the Arts-Weiwuying (2015-2019). Hong is currently collaborating with Cloud Gate Dance Theatre as Brand Strategy Director and with Alien Art Centre and Vocal Asia Festival as consultant .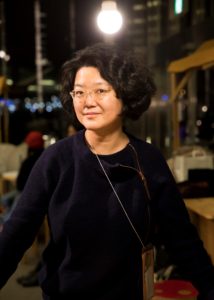 Hiromi Maruoka (Moderator)
President of PARC – Japan Center, Pacific Basin Arts Communication, Director of TPAM – Performing Arts Meeting in Yokohama and Vice President of ON-PAM – Open Network for Performing Arts Management. Established the Post Mainstream Performing Arts Festival (PPAF) in 2003 and introduced such groups as PME-ART, Forced Entertainment, MaisonDahlBonnema and Hotel Modern to Japanese audience. In conjunction with TPAM, she held two IETM Asia Satellite Meetings (2008 and 2011) and Performing Arts Presenters' Network Conference (2009) gathering Asian presenters. In 2012, she established a festival Sound Live Tokyo.
(c)Hideto Maezawa
Organized by Open Network for Performing Arts Management(ON-PAM)
A joint project with TPAM – Performing Arts Meeting in Yokohama.